RED HOT PEPPER MARACUJA
Arawak Red hot Pepper Maracuja flavoured rum- Rum Punch 70 cl 32%
Arawak Maracuja Chilli Pepper flavoured rum
The Arawak Maracujà Chilli Pepper flavoured rum is an original recipe for a rich flavour experience. The chilli pepper enhances and perfumes the tangy and fragrant taste of the passion fruit, another name for maracujà.

Arawak offers a delicate and surprising blend for the curious taste buds of fine gourmets. The fresh pepper chilli and the maracuja are put in barrels to macerate for several months with high quality white agricultural rum.

The Arawak Chilli Pepper Maracujà flavoured rum can be enjoyed as an aperitif as well as a liqueur. The chilli pepper flavour whets the appetite and the maracujà offers a sweetness in the mouth worthy of delicious desserts.

Nose : garden fresh
Palate : spicy and greedy

Composition : white agricultural rum from Guadeloupe,Passion fruit "Maracujà" ,Chilli Pepper, sugar cane
The best way to taste The Arawak Maracujà Chilli Pepper Flavoured Rum is …



In a mixer :
12 crushed raspberries
5 ice cubes
1 1/2 Oz (4 CL) Arawak Maracujà Chilli Pepper
1/2 Oz (1 CL) fresh lime
1 tbspn cane syrup
Mix.
In a glass, add 4 ice cubes and filter the contents of the mixer with a pulp strainer.
Pour some soda water.
Decorate with a slice of lime.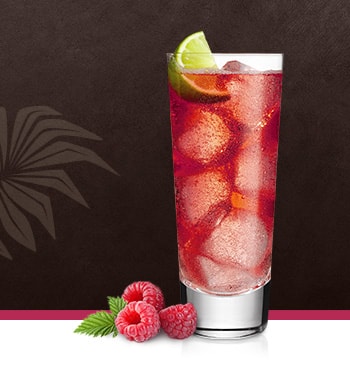 No customer reviews for the moment.