THE APHRODISIAC (Ginger Pontency Wood )
Arawak Ginger Pontency Wood flavoured rum- Rum Punch 70 cl 32%
Arawak Aphrodisiac flavoured rum: Ginger Pontency Wood
The Arawak Aphrodisiac flavoured rum is inspired by the famous bois bande of tropical cultures known for its stimulating virtues. The ginger, put in a vat at the same time as the bois bande, gives this blend a fresh and spicy touch. Lovers of strong sensations particularly love it.

Arawak puts fresh natural products in barrels for several weeks of maceration immediately after slicing them with high-quality white agricultural rum.

The Arawak Aphrodisiac flavoured rum is particularly enjoyed with savoury appetisers, but sweet lovers will be delighted by this clash of spicy and sweet flavours.

Nose : fresh and sour
Palate : pungent and invigorating

Composition : white agricultural rum from Guadeloupe, ginger, potency wood "muira puama" (infusion), spices, sugar cane
The best way to taste Arawak Aphrodisiac Flavoured Rum is …




In a mixer :
1 kiwi peeled
1 1/2 Oz (4 CL) Arawak Aphrodisiac Flavoured Rum
2 tbsp. cane syrup
1/2 Oz (1 CL) green apple syrup
3/4 Oz (2 CL) fresh lime
Mix.
Pour in a glass and add crushed ice.

Decorate with a slice of kiwi.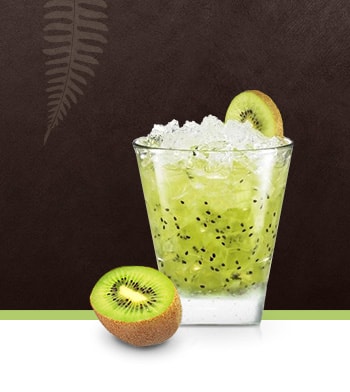 No customer reviews for the moment.