GINGER LIME
Arawak Ginger Lime flavoured rum- Rum Punch 70 cl 32%
Arawak Ginger Lime flavoured rum
The Arawak Ginger Lime flavoured rum is an invigorating blend that reveals slightly spicy flavours.

Arawak uses fresh ginger and lime to offer you a quality drink. Barreled with white agricultural rum, the spicy flavours are perfectly balanced in this exotic blend.

The Arawak Ginger Lime flavoured rum is particularly enjoyed as an aperitif. Indeed, because of its slightly bitter yet sweet taste, it stimulates the taste buds before a meal alone or with friends.

Nose : fresh and sour
Palate : pungent and bewitching

Composition : white agricultural rum from Guadeloupe, ginger, lime (infusion), sugar cane
The best way to taste Arawak Ginger Lime Flavoured Rum is …




In a mixer :
1 kiwi peeled
1 1/2 Oz (4 CL) Arawak Ginger Lime Flavoured Rum
2 tbsp. cane syrup
1/2 Oz (1 CL) green apple syrup
3/4 Oz (2 CL) fresh lime
Mix.
Pour in a glass and add crushed ice.
Decorate with a slice of kiwi.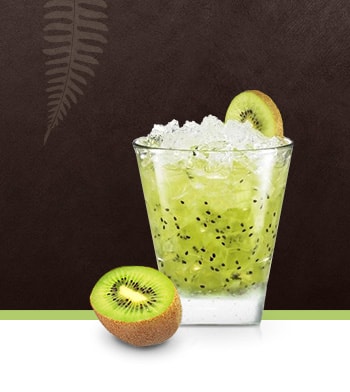 No customer reviews for the moment.